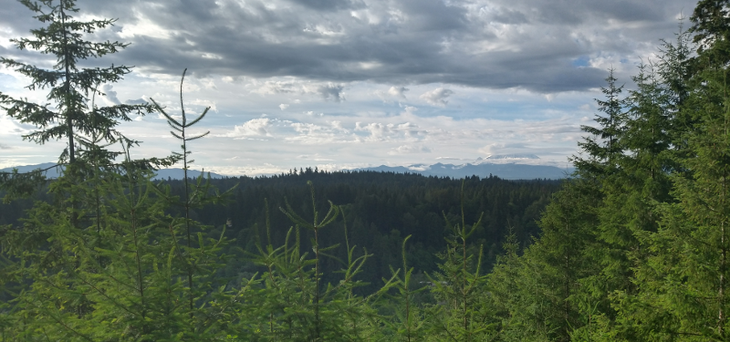 I've since got my second dose of the Pfizer vaccine and signed up for the North Olympic Discovery Half Marathon on June 6th. I'm expecting to finish it a little under 1:40 judging by a recent run. It's a little too soon for a ninety minute attempt. I'm feeling good about getting there but I'm not young, have had health issues that I'm keeping an eye on so I've got to keep being cautious with how hard and how soon I push it. There is a Strava half plan that I'm following. That is targeted to finish well after the race. I'll see how that goes and make an attempt when that's finished. Either an official race or just a run at home with the garmin watch.
I'm really excited to race a half. It's been years since I've raced and not even having the option to race over the last year makes this more significant. A half marathon was the first race I ran when I got back into running way back in 2009. The distance in just long enough where you can really enjoy the run and not feel like you're over paying. And short enough that you don't have to interrupt a training plan for extended recovery.
Progress is slow and has it's ups and downs. I've been telling myself that despite the downs there is an upward trend in times. Getting up to a cruising speed is easier that it has been in years. The PT exercises and core work does seem to be paying off. It wasn't long ago that I was attempting intervals on the waterfront and my form was so bad that I was experiencing sharp pain in both my shoulders. It felt like half my body was violently unstable and flapping around like tarp on a pickup truck. Things feel pretty normal now. I also remember running a 12 mile run in West Seattle and feeling ill and drained despite not pushing it. In retrospect it was because I'd developed the habit of not putting any strength in to my left side. Stability and forward motion where all being handled by the right and it resulted in that unnatural tiredness. It took a while to notice that. I still have to be conscious of the issue but it also seems to be better. The bottom line is that I've been recording faster times and feel good, the extra exercises are also helping to recover from workout runs.
A bad week here or there is going to happen. As long as I don't let it drag me down and get right back out there and rest when appropriate. Progress will continue in spite of it.